Wentzville Wrought Iron Fencing Services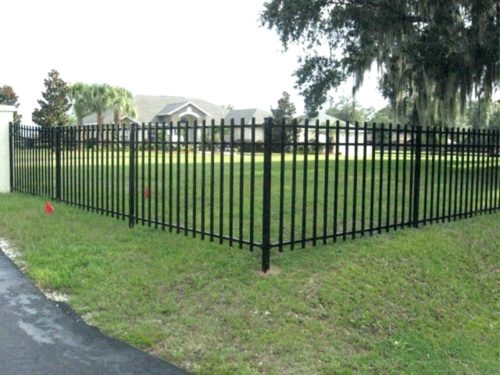 Wrought iron fencing is durable, classy, and elegant.
At Wentzville Fence & Deck, we pride ourselves on using the highest quality iron fencing on the market.
Our wrought iron fencing goes through a rigorous, multi-step process to ensure resistance against rust and the negative effects of Wentzville weather on metal. Our wrought iron fences are built to last and installed to be as sturdy as an iron fence should be.
Iron fencing is strong and climb resistant. It makes a great barrier for keeping property secure and is a popular choice:
Commercial property
Public parks
Athletic facilities
Government buildings
Cemeteries
Swimming pools
Whether your project is commercial or residential, Wentzville Fence & Deck can handle all your wrought iron fencing needs. Call us for a quote at 618-248-4884
If you prefer to save time, fill out a form on this page and one of our friendly iron fence experts will contact you soon.