Wentzville Professional Dog Pen Installation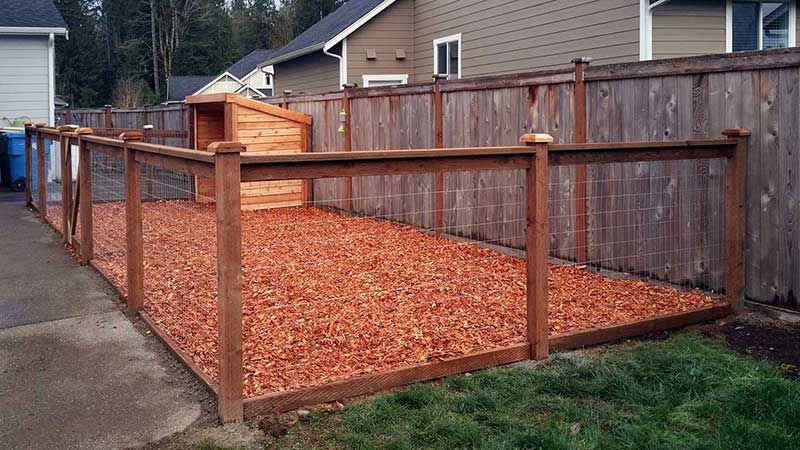 We love our pets! If your home is like ours, your pet is a member of the family. Making sure your pet is kept safe while having room to play and exercise is important. And if you've ever had to hunt down your dog who ran away in the middle of the night because it dug a hole under your fence, you understand what a hassle that can be.
Avoid that hassle by having Wentzville Fence & Deck install custom dog run fencing or build a dog pen perfect for your space.
If you own a digger, dog run fencing plus a concrete pad is a great option to keep your pet secure.
Nobody wants to have to worry about their pet being lost or hurt. Dog run fencing from Wentzville Fence & Deck can protect your pooch and allow you to leave the dog outside safely.
We can help you with dog run fencing installation, a custom shade structure that includes a dog house, or we can build you a dog pen. Wentzville Fence & Deck are the #1 fence contractors in Wentzville for a reason - we care about our customers and treat you like family.
We are your local dog run fence provider and dog pen builder for Wentzville, MO.
Call us if we can help at 618-248-4884 - or fill out the instant quote form and we'll get back with you soon.