Privacy Fence Contractor in O'Fallon, MO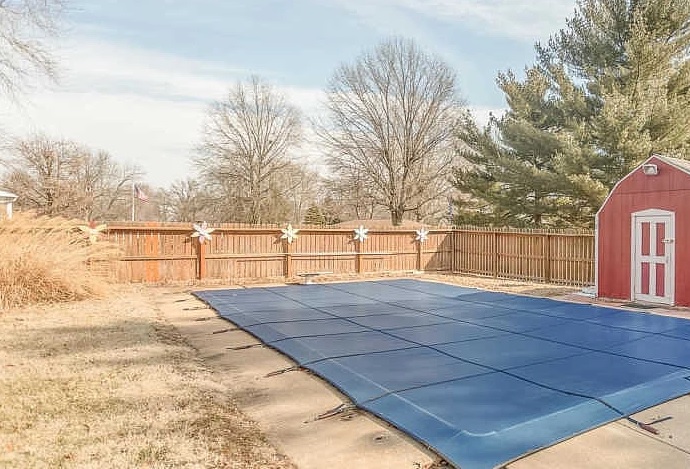 Do you need a new privacy fence for your home in O'Fallon, MO or the surrounding areas? Look no further than the professional fence contractors working for the best fence company in O'Fallon at Wentzville Fence & Deck Company.
A new wooden privacy fence instantly adds value and security to any home or business in O'Fallon. We build privacy fences uses a variety of wood types left to the discretion of our customers. The most popular wooden privacy fence material is cedar fencing.
Cedar is a beautiful wood great for use in fence building. A cedar fence is very sturdy and will add beauty to any landscape. The colors of your cedar fence will change over time - beautiful reds to yellows.
With any wooden privacy fence, you will need to maintain it. We offer full service installation and maintenance for any privacy fence. Take advantage of our staining and sealing services in O'Fallon.
All our wooden privacy fencing is treated against the weather at installation.
At Wentzville Fence & Deck Company, we pride ourselves on following all the local codes and regulations when installing your new privacy fence. We follow a strict process of quality controls in building fences that ensures your new privacy fence is the highest quality privacy fence money can buy.
Our fence contractors are seasoned fence and deck vets with years of experience in fence installation, fence repair, deck installation, and deck repair under their belts.
If we can help you with a new privacy fence installation, privacy fence maintenance, or other fence related questions or requests, please contact us at 636-206-7781.
We offer free quotes for all our customers and strive for 100% customer satisfaction in all our professional fence services and deck services - privacy fencing included.
Give us a call today at 636-206-7781 or fill out the free quote form on this website and someone will be in touch with you soon.
Wentzville Fence & Deck Company - O'Fallon, MO's privacy fence experts!