Professional Deck Installation in O'Fallon, MO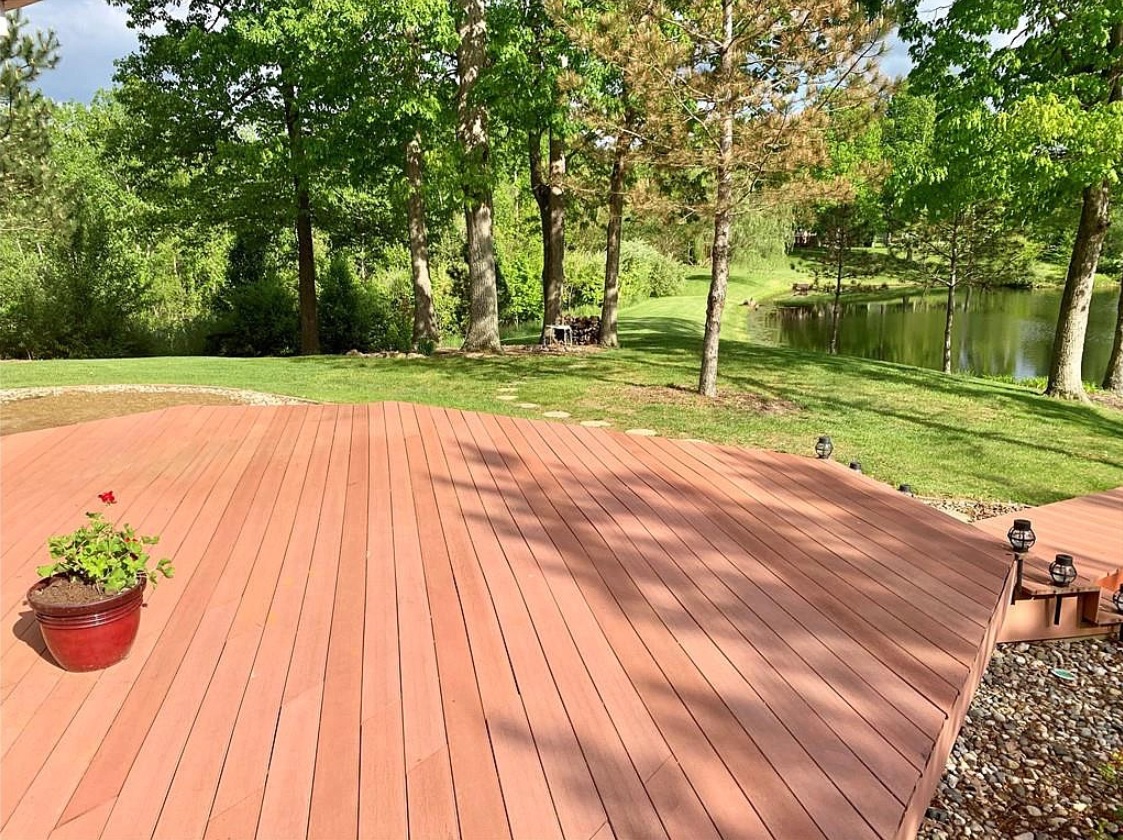 At Wentzville Fence & Deck Company, we love enjoying the outdoors on our custom built decks and know you will love yours too.
A high quality deck is a great addition to any home that instantly adds to your property value and provides a great place to entertain guests or simply to allow your family to relax.
At Wentzville Fence & Deck Company, we build decks using materials of our customers choice. Our favorite option for building a new deck is composite decking. The reason is simply, a composite deck will last your a lifetime. Composite decking is not subject to rot, insects, or the harmful effects of Missouri weather. While composite decking materials cost more on the front end, customers enjoy a longer lasting product with very little cost related to maintenance over the lifetime of the deck.
Wentzville Fence & Deck Company also offers professional deck installation in a variety of wood types. The most popular wood decking option is cedar decking. Not only does a new wooden deck costs less than a composite deck, it also is beautiful when stained.
All our wooden decks are treated for protection against the weather, and Wentzville Fence & Deck Company offers full-service staining and sealing services for all our wooden products, decks included.
If we can build a new deck for you in O'Fallon, MO, please give us a call today at 636-206-7781
We would love to help you with your decking project in O'Fallon. Contact us and a friendly deck builder with estimate the cost of your project up front and show you all the options we have available for your new deck installation or deck repair in O'Fallon.
Wentzville Fence & Deck Company builds high quality, custom decks in O'Fallon, Wentzville, St Peters, St Charles, Lake St Louis, and the surrounding areas in Missouri.
Please let us know how we can serve you today with our professional deck building services.
Local, family owned and operated - Wentzville Fence & Deck Company. The best deck builders in O'Fallon, MO.